Sell
Add Curb Appeal to Your Home
Author: Mlive | December 17, 2019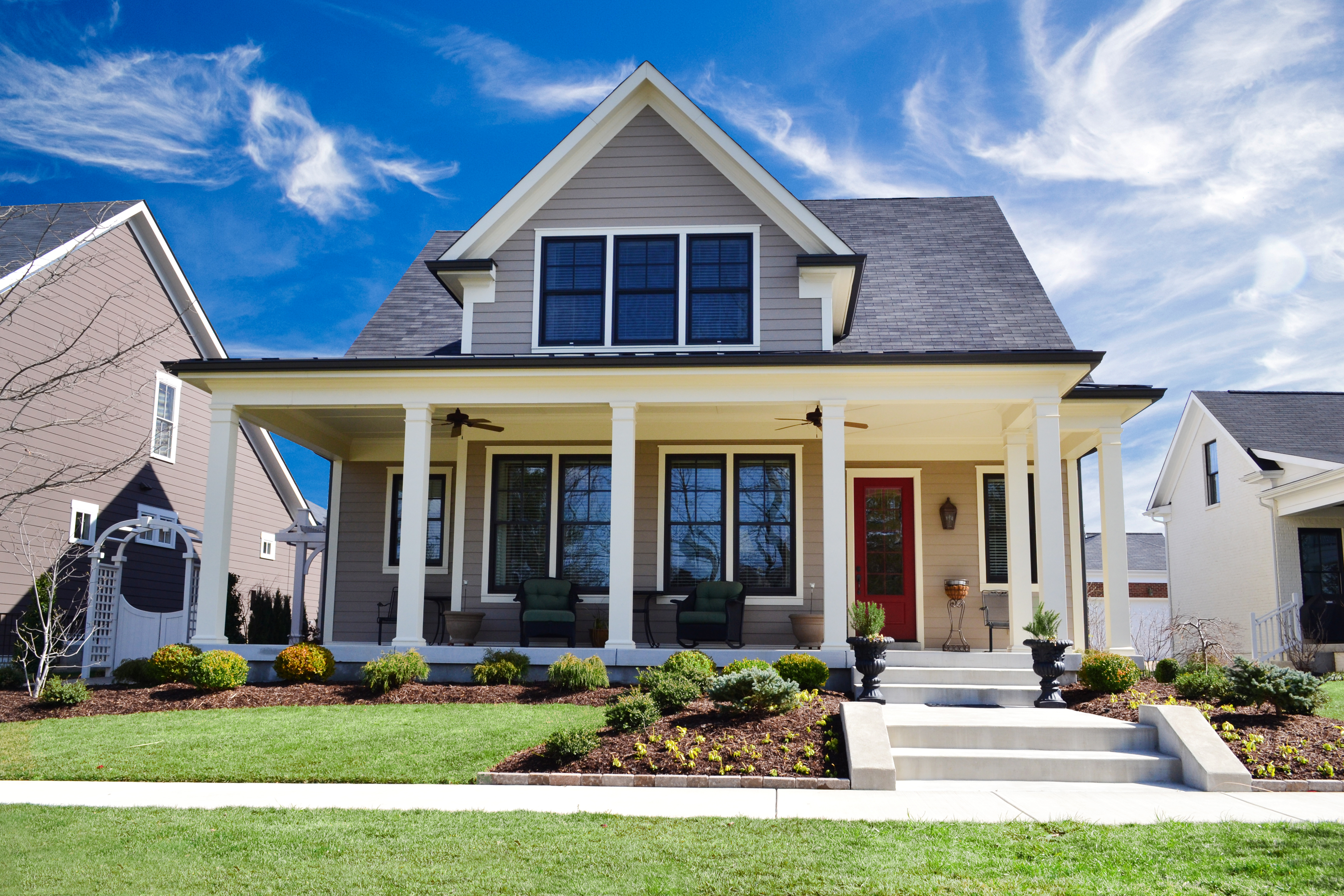 Increasing the Curb Appeal of Your Home
While most of us spend time each week cleaning and organizing the interior of our home, it's not uncommon for the exterior and landscaping to get less attention. Could we have it backward? After all, far more people will see the outside of your home than the inside, and everyone knows a good first impression goes a long way. Boosting curb appeal is even more important when you're ready to sell your house, as it can make the difference between motivated buyers and lackluster offers. Here, the team at Get Movin Realty outlines some simple tips for increasing curb appeal without breaking the bank – or your back.
Start With the Yard
Before looking at big-ticket investments, focus on the basics. The state of your lawn will speak volumes about how you care for your property, and extra effort here will pay off. Make sure it looks neat and green in the summer and is free of leaves in the fall. New homeowners want to imagine relaxing outside with a cold drink, not laboring over a poorly maintained yard. If you've struggled with growing lush grass, consider stones or shrubbery to beautify the space.
Cleaning gutters is another simple step that goes a long way. Not only will you avoid the messy look of gutters stuffed with leaves, sticks, and other debris, but you'll also signal to potential buyers that there's no need to worry about roof damage, pest infestations, and other risks of clogged gutters.
Refresh and Renew
Your home looked great when you moved in, but time and weather will eventually begin to have an impact. Power washing your siding, walkways, and driveway will help remove years of built-up dirt and grime. You can even power wash your garage door and repaint or stain it to help make it look like new again.
Another centerpiece of great curb appeal is an eye-catching front door. There's no need to replace yours if it's in good condition – simply make a trip to the hardware store and apply a fresh coat of paint. Try choosing a bright, bold color that accentuates the rest of your home's exterior to entice buyers.
Create an Inviting Outdoor Living Area
You don't need to go all out with spending to increase your curb appeal. Consider adding some flowers or other plants for a nice pop of color that complements the home's siding and trim. Even if you don't have the time or money to add in a small garden area, some potted plants or window boxes can help potential buyers get a sense of charm when they walk up.
Outdoor furniture is another great purchase that turns an empty patio into an appealing outdoor living area. Consider purchasing a few chairs and a small table to create an inviting space that new homeowners can imagine themselves in. You could even leave these items behind as a goodwill gesture for the new owners.
Maximize Curb Appeal and Your Offers
When you take the time to make your home's exterior look as good as its interior, you'll find it makes a surprisingly noticeable difference to you and buyers. While the home's square footage and its number of bedrooms may check off boxes on a wish list, if potential buyers fall in love with a home upon first seeing it, you're sure to see some enticing offers. Are you ready to sell your home? If so, get more tips on our blog and contact Get Movin Realty by calling 616-608-8420 to learn more about listing your home.