Sell
How to Save 5-Figure Commission When Selling Your Home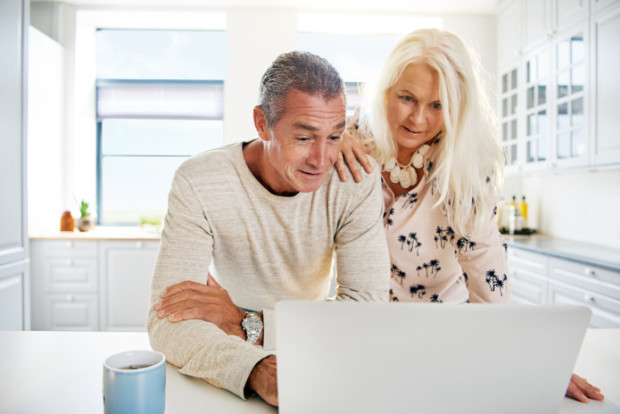 You can save thousands of dollars in commission by selling your home through Get Movin Realty's new, tech-savvy real estate platform.
As a residential builder, Jeff Miedema has sold a lot of houses through the years. And he always dealt with traditional real estate agents who charge a traditional sales commission.
But for a recent spec house Miedema built near Muskegon, he worked with a new, tech-savvy real estate firm based in West Michigan. Miedema heard about Get Movin Realty through the grapevine and decided to give it a shot.
It saved him more than $13,000! (See how much you could save here.)
"It's a far more automated process" than the back-and-forth between traditional real estate agents, said Miedema, whose ranch-style home sold for upwards of $250,000.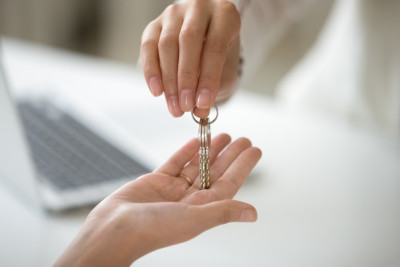 "I was comfortable with it (as a frequent home seller), but it's definitely something I'd recommend for a seller who only does it periodically, too. Just the savings alone on the commission makes it worth it."
Because the seller – and not the real estate agent – takes the lead on the transaction, the commission fee is much less. Miedema paid only 1 percent instead of the traditional 6 percent.
"The web site is really intuitive," Miedema said. "You can go in and list the home yourself. A potential buyer or the buyer's agent can schedule showings right online. With a couple clicks he can send the offer directly to me and I get notification in my email. You simply go in and review it and can approve or counteroffer.
"It just all happens really quickly. There's no lag."
See what the Get Movin home-selling experience was like for the Huttinga family
Get Movin Realty is not just another real estate firm. They're revolutionizing the industry by harnessing the technology at our fingertips to bring buyers and sellers together, smoothly and efficiently.
Many buyers already find their dream house on their own these days, so why pay a big commission for a traditional Realtor just to do the paperwork? Get Movin has automated the process at a fraction of the cost.
"Selling a home on your own doesn't have to be intimidating, especially with our professional guidance and automated system," said Dennis Kaptein, a Realtor with Get Movin.
"It no longer makes sense to waste thousands of dollars paying a big, fat commission for a middle man to do the paperwork that a smart phone empowers you to do on your own."
Even for Miedema, who knows the real estate market and makes his living in it, there was hesitation in choosing Get Movin rather than a traditional real estate agent. After all, anytime you're venturing into a different scenario than what you're used to it can be easy to be apprehensive about it.
But by working with Get Movin, Meidema's house still got listed on the area's Multiple Listing Service (MLS) so that it could be seen by prospective home buyers. His listing still had polished images from a professional photographer. And Miedema still had a licensed real estate professional by his side to answer any questions and handle any issues that arise.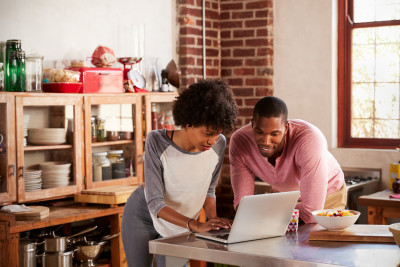 Whether you're looking to buy a home or sell your existing house, Get Movin makes the most financial sense for professional real estate guidance
"I'm free to either call the agent and say 'Hey, do you think this or that?' or maybe he'll call me," Miedema said. "They're just good people over there. They're responsive. They're pleasant to deal with.
"Everything you could want in a real estate agent, they fit that bill."
On the first house Miedema sold through Get Movin, the buyer did not have his own agent so there was no buyer's agent commission. On a second house, the buyer used their own agent.
"Their agent walked them through the process of writing the offer up on the Get Movin web site," Miedema said. "Instead of being 1 percent, I ended up paying 3 percent between the buyer's agent and Get Movin. Still, I'm 2- to 3-percent better than I would be with a full-service real estate company.
"Either way, the seller comes out in pretty good shape."
Working with Get Movin makes sense for buyers, too. While most home sellers offer a 3- to 4-percent commission to buyer's agents, Get Movin keeps only 2 percent and rebates the rest back to the buyer at closing, saving you thousands of dollars on the purchase of your home.
Whether you're looking to buy a home or sell your existing house, Get Movin makes the most financial sense for professional real estate guidance. Register here for free to get started and see how much you could save!