Sell
Prep & Showing
Author: Ryan | September 5, 2017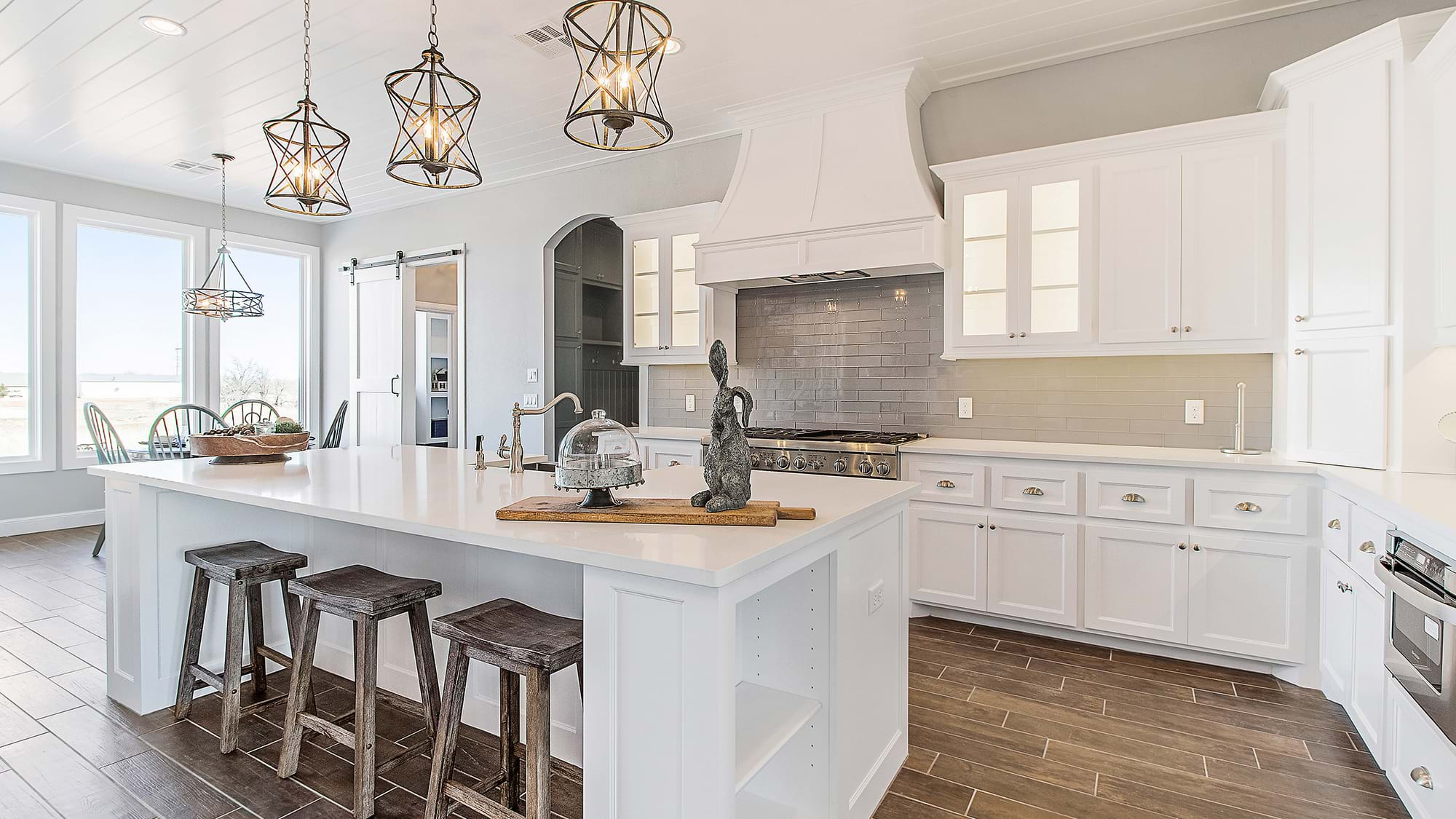 Helping buyers see themselves in your home and envision its potential for their lifestyle is important.
Their first impression is most likely online. You can take your own listing photos or hire a professional. Get Movin offers unlimited listing photos and includes experienced real estate photographers and home stagers on their service provider list to help make the best first impression possible.
Prepping your house for listing, showing, and sale can be overwhelming. Cleaning, decluttering, packing and staging can take time, money, and work.
---
Prep
CLEAN LIKE THE QUEEN OF ENGLAND IS VISITING. Or whoever would make you dust baseboards and shampoo carpets. Cleaning and decluttering are the most cost effective ways to improve your home's marketability and attractiveness. Priortize your areas by market and listing photo importance:
Kitchens
Bathrooms
Communal areas
Bedrooms
Storage spaces (Yes, serious potential buyers will open closet doors)
Assess your time and budget – depending on your schedule and finances it may be a DIY project or a bring-in-the-professionals project.
DECLUTTERING. Buyers want to see how they could live in your home – not how you live in your home. This is a good time to donate or discard items that you "know you should get rid of", and pair down or pack extra furniture, wardrobe and knickknacks for your big move. Some good rules of thumb for showings and photos are:
Limit side tabletops to only one item - preferably a lamp
Limit floor space to furniture and daily essentials
Limit furniture to accomodate the number of people that fit comfortably in that room (i.e. a bedroom with a twin bed should have the minimal furniture to accomodate 1 person)
Maintain pathways at comfortable widths - typically 30 inches or more
Remove personal items like family photographs and awards from walls and shelves
Remove large hobby items if possible
PACKING. Organized boxes and totes are good investments. Not only does a well-organized storage space (that is not overloaded) tell a potential buyer you are serious, it also tells them your things are well cared for. If purchasing totes is not an option, check your local grocerer or other stores for clean discarded boxes.
If there is room in your budget professional packers, movers, storage units, and storage pods may be a good solution.
The work you put into packing will pay off later in unpacking:
Wrap fragile items
Clearly label boxes and totes with room and item type
Organize as you pack
Sort out valuables as you go
STAGING. Cleaning, decluttering, and packing all lead to the staging. Our Service Provider page includes staging and interior design professionals, but if that does not fit your budget there things you can do to make your house appear as bright and appealing as possible.
Turn on lights and open window curtains and shades
If the flooring is in good condition remove all rugs except entry rugs - this includes removing kitchen and bath rugs
Limit floor space to just furniture - hide trashcans, closet shoes, hide electronics, etc.
Hide all pets and signs of pets - beds, dishes, toys, and smells
Completely clear off kitchen and bath countertops if possible of everything but a nice handsoap. As in EVERYTHING - remove small appliances, dish cleaners, toothbrushes, knife blocks, etc.
Clean any surfaces that get eaily use - countertops, cabinet doors, tabletops, flooring, etc.
---
Showing
If you can keep your house show ready all day every day, good for you. But for most people that are living in their listed home showings can be a flurry of chaos.
You can choose to be emailed, texted, or called with showing requests. You will receive the buyer's information and showing date/time with the request.
Tips to show better, stress less, and get a higher offers:
Showing Instructions. The Listing Information section of your Get Movin dashboard has a Showing Instructions section. 24-Hour Notice is a very common instruction. Add any specific days or times you know the property is not available. If you know of times it would be doable but a hardship, make a note that other times are preferable - if you work third shift note that "Before 9am and after 4pm is preferable".
Evacuation Plan. Make a list and a plan for getting out of the house before showings. It may include anything from a quick vaccum and counter wipe to stashing small appliances and trashcans in your car trunk. Look at your listing photographs as you make the plan and try to match them as best you can.
The Nose Knows. Even if your pet guinea pigs relocate to the backseat of your car for the showing, their aroma may still be lingering in your home. Practice with deodorizers and apply them with enough time to disipate. A strong aroma may signal to potential home buyers you are covering something up or do not maintain things to their standards.
Feedback. View negative feedback as opportunity to improve. Often it will be things you cannot readily change - busy street, a neighbor's yard, floorplan, etc. If it is something you can change, consider the cost vs. benefit and go from there. Even if it is personal in nature (like color choices) you need to not let it hurt your feelings.